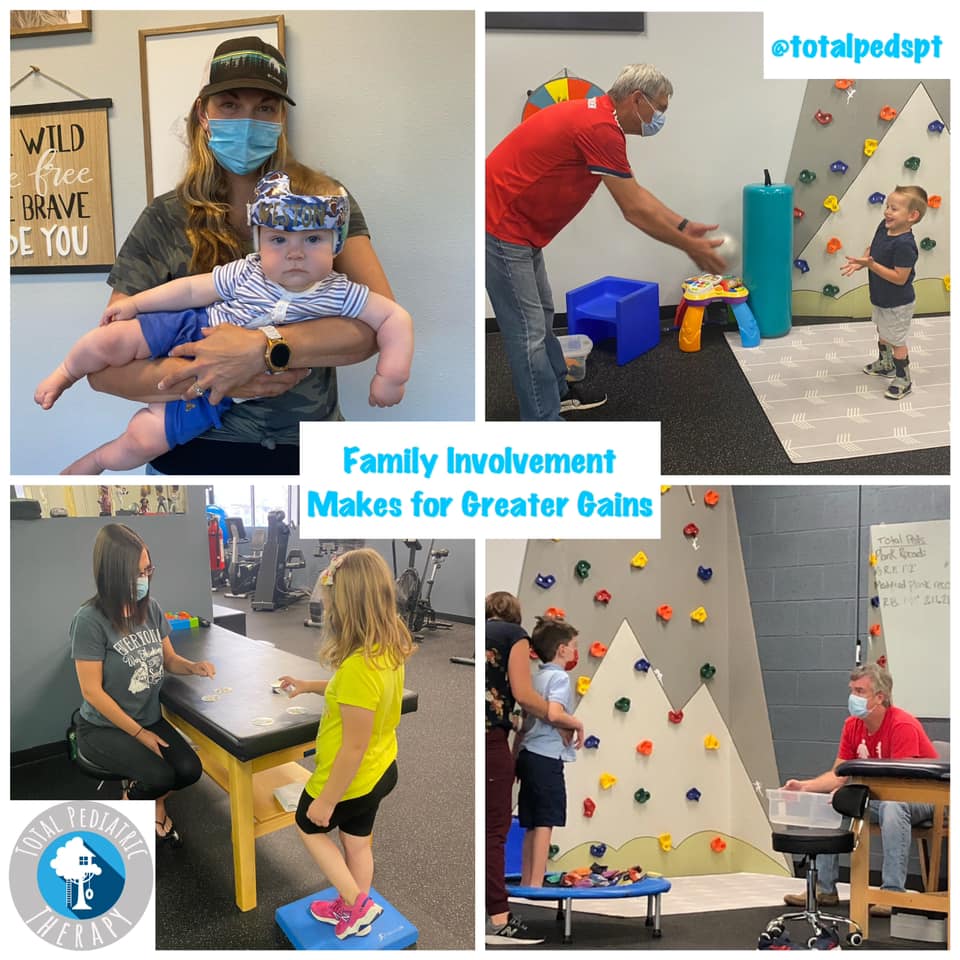 Total Pediatric Therapy encourages family involvement during our therapy sessions!
Here is WHY:
Allows caregivers to learn how to implement treatments at home
Increases caregiver's ability to receive education regarding their child's therapy diagnosis, treatments, and goals.
It provides your child with comfort and safety.
We LOVE our families!
In rare circumstances (behavior limitations) it may be better for the parent to wait in our waiting room. However, in those circumstances, the parents are still able to listen into the session. At the conclusion of the session, we will always communicate your child's participation, progress and what to continue working on at home.