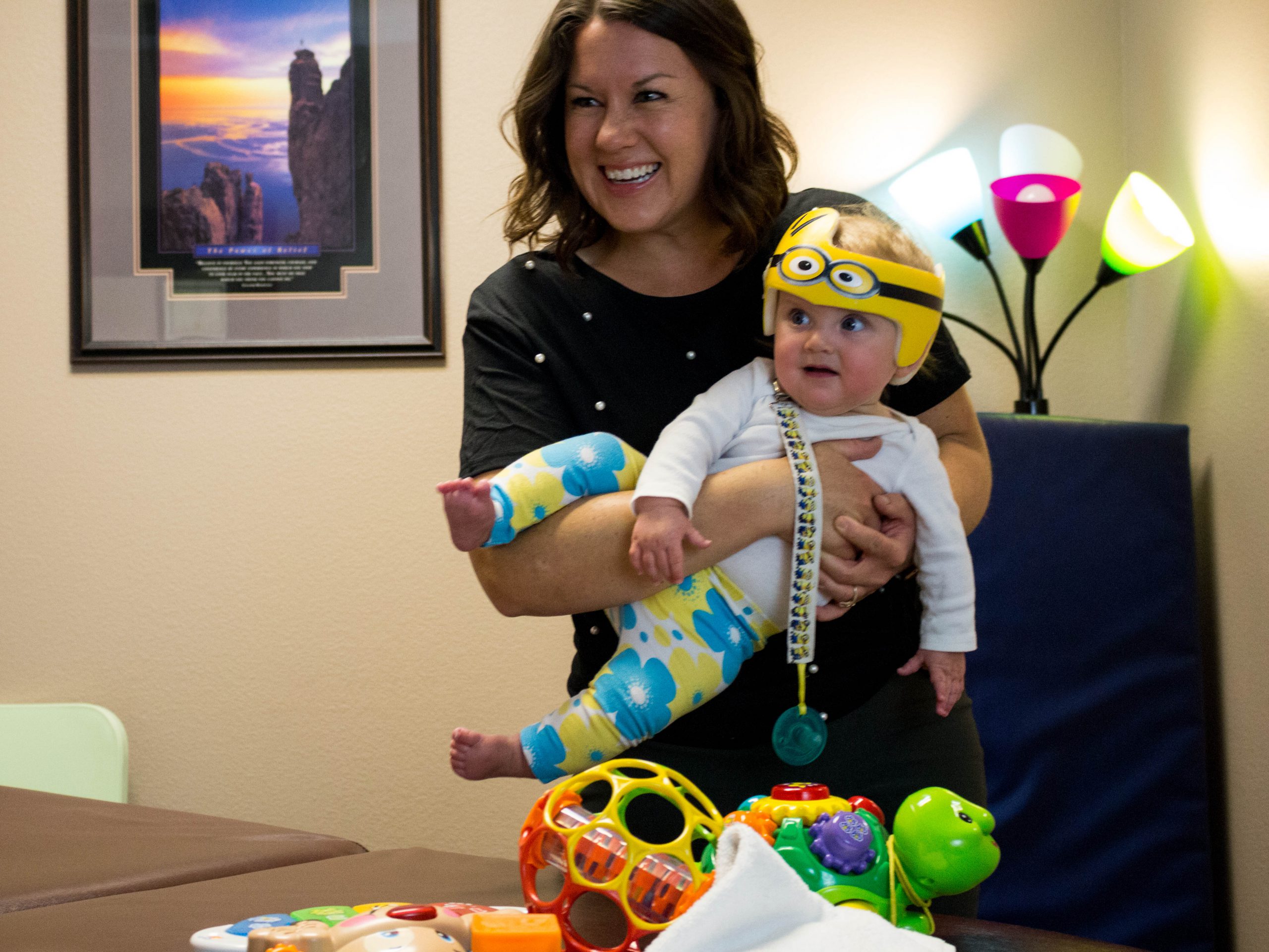 Torticollis is a condition in which a baby presents with tightness of their neck muscles.  Typically, we will see that the baby prefers to tilt their neck towards their shoulder (the tight side) and turn or rotate to the opposite side.
Plagiocephaly is a condition in which the skull becomes misshaped.  It is closely related with torticollis due to the asymmetry in the neck.
These conditions can begin from positioning during pregnancy and often worsen after delivery.  The sooner Torticollis and Plagiocephaly are identified, the greater success we have at treating them.  Muscles can lengthen and strengthen with intervention and head shape can be addressed with repositioning and the use of a cranial remolding band, in more severe cases.
Between birth and 6 months, a babies skull goes through rapid growth, making this an ideal time frame to treat head shape concerns.  It is also the most successful time frame to achieve full motion and strength of the neck.
If these conditions go untreated, they can lead to delayed and asymmetrical motor patterns and other long-term consequences associated with an abnormal head shape such as malalignment of the jaw, visual or auditory changes and safety concerns.
What to watch for:
Baby only turning their head one direction
Always sleeping towards the same side
Difficulty holding their head in the middle with tummy time
A neck tilt one direction
Flattening of the skull
Difficulty nursing on one side
*If you notice any of these concerns, seeking a Pediatric Physical Therapy consult and treatment is essential to ensuring the best outcomes!