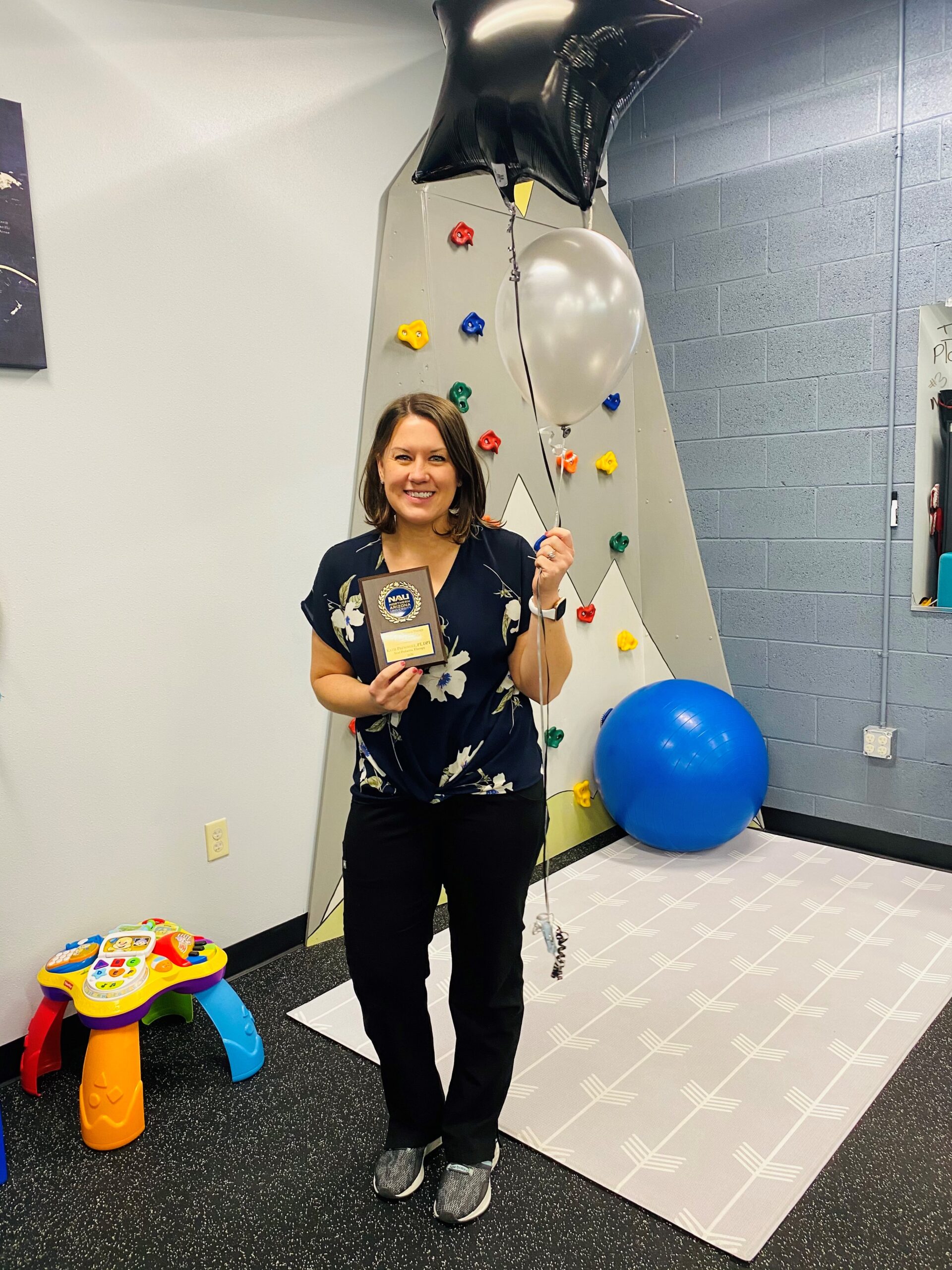 Total Pediatric Therapy Awarded Top Clinical Educator of Year
Katie Prenovost, PT, DPT, is top Clinical Educator of the Year!
At Total Pediatric Therapy, we are passionate about helping our pediatric patients and their family's get results.  We also work with many physical therapy schools in providing an opportunity for their students to get hands on experience in pediatric therapy.
We often have the opportunity to work with many future physical therapists from Northern Arizona University's Physical Therapy Program. Our Director of Pediatric Therapy and owner, Katie Prenovost, PT, DPT, was recently awarded NAU's Clinical Educator of the Year! This was based on the students' nominating our clinic and by review of the professors at NAU. This is a very touching award to know that we are providing the best possible experience for these future physical therapists!
Here are a few of the comments that NAU instructors passed on to us from their students:
Katie is truly an advocate for her patients.

Katie shows so much compassion to her patients and goes above and beyond expected patient care.

Katie's passion for her work is apparent in everything she does.

I genuinely believe she takes prides in her work as a clinical instructor and holds it in equal regards to her duties as a clinician and business owner.

Katie has displayed clinical excellence by teaching me the importance of building strong rapport with physicians, patients and families through consistent communication, education, and empathetic attitude.

Her vision is patient-centered, fulfills a need for the community, and advocates for the importance of physical therapy as a profession.

Katie consistently demonstrated qualities such as compassion, selflessness, service and desire to go the extra mile, which sets her apart.